Okay, I finally got a few of our pictures to put up... Lets see if it works.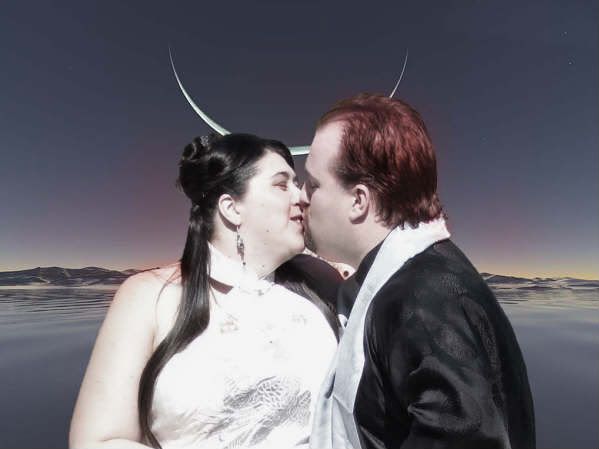 Here's a good shot to start it all off. I have Crazy to thank for working the photoshopping.
Here's a full length picture of me in my Handfasting gown.
Here is a picture of our site.
I just love the way this one turned out.
This is me and my hand maiden on the left, with Crazy as our officient on the right.
The official picture...
And then the truth!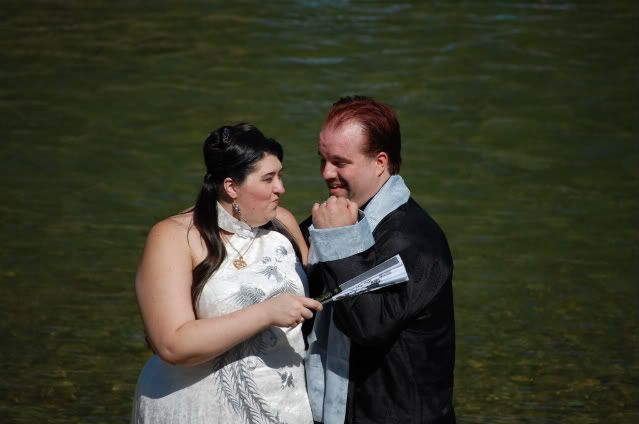 Hey, he's my husband, and I'll beat him if I please. LOL!
A picture of the cake that I insisted was worth almost any cost.
The wedding couple by the river, not more than a hundred feet from our ritual site.
And the absolute truth caught on film, I am obviously a celestial from heaven, and Grimwell is obviously from the depths of tartarus.
And that's it... What do you think?